Your Answers About Le Meridien Etoile Here!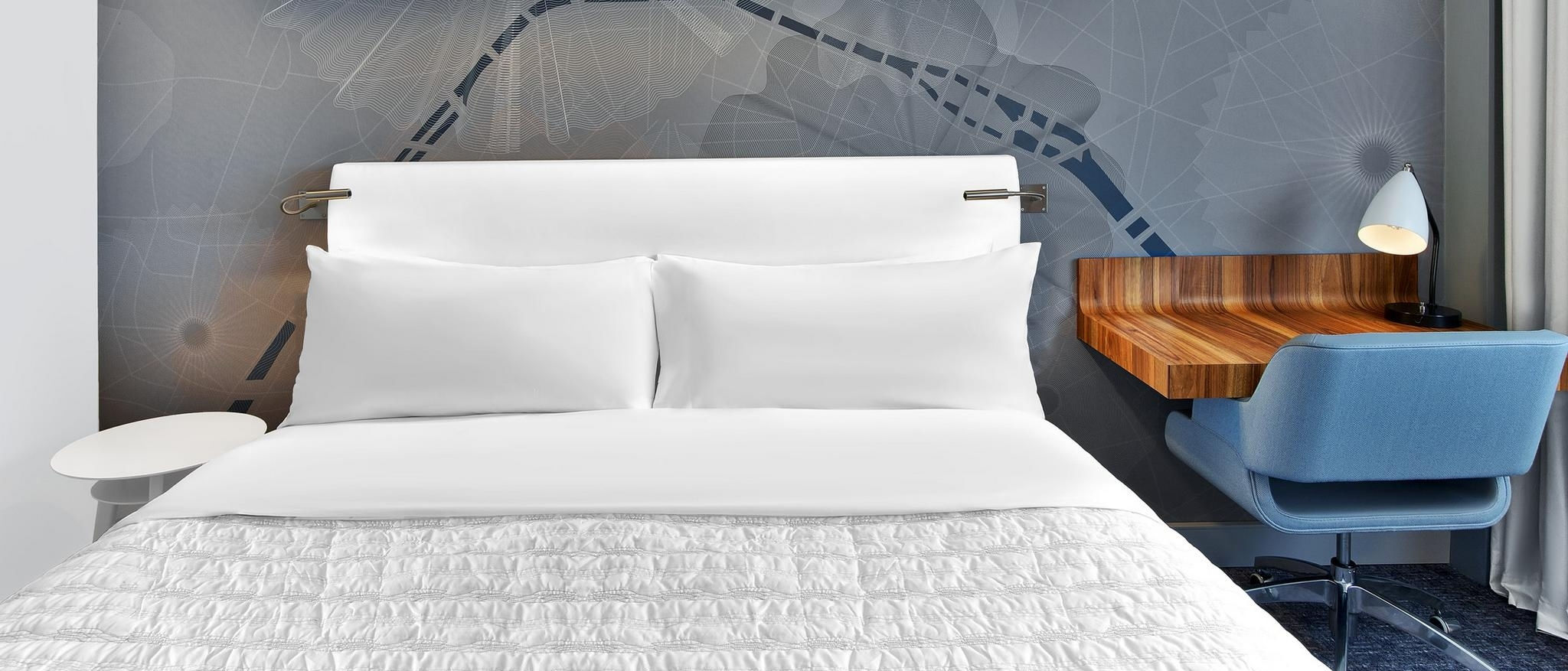 Frequently Asked Questions:
Do you have parking facilities ?

The hotel offers a covered parking garage which is located underneath the hotel. Standard parking costs are €4.40/hour or €37.20/24h. However, hotel and restaurant guests get a special discount on all parking costs. Discover Le Méridien Etoile Parking Facilities>>

How can I book a conference room/meeting room ?
Our 25 conference rooms will be the perfect place to organise your meetings, conferences, weddings or receptions. For any information and reservation, please contact the events department by phone : (33) (0)1.40.68.30.70 or mail : events.etoile@lemeridien.com
More information about Le Méridien Etoile Meeting Rooms>>
How can I handle the assumption of costs ?
3rd party payment are exclusively accepted for companies or Travel agencies who want to handle the assumption of costs. Thank you for contacting the hotel by email: resindiv.paris@lemeridien.com
How do you get to the hotel ?
What type of breakfast do you propose ? Can I organise a business breakfast?

At the Latitude breakfast room, enjoy our continental breakfast with all-you-can-eat croissants, bread, butter and jam, hot drinks, orange juice;
Or indulge yourself with our all-you-can-eat buffet breakfast at €29 with a choice of vienoiseries, breads, butter and jam, cereals, scrambled eggs, fruit juice, bacon, sausage, ham, hot drinks, etc.
The Jazz Club Etoile also proposes a la carte breakfast
For business breakfasts, you will then be proposed a private place away from noise for more privacy. For more information please email us. guest.etoile@lemeridien.com
Do you have a fitness center/ spa in the hotel ?

Le Méridien Etoile suggests its in-room spa services that allow you to experience a true spa treatment without leaving the comfort of your room.
A state-of-the-art fitness centre is located at the "M" floor, open 24/7. The fitness centre access is complimentary for hotel guests.
At what time is Check-in / Check-out ?

Check-in time is at 3:00 pm. We cannot guarantee availability in our rooms should you arrive before this time but we will do our best to shorten your wait. To make sure your room is available at your arrival, you should book one extra night prior to your arrival date.
Check-out is at 12:00, but, depending on availability, you may ask for a late Check-out (until 6:00 pm) for 75€.
For your convenience and to enjoy your day in Paris, you can store your luggage in the luggage room while waiting for your room to be ready, or after Checking-out while waiting for departure.
Can a third person sleep in the room ?/ Can we add an extra-bed? Do you have children's cot?

Under 3 years old, we can propose a child's bed.
For children over 3 years old and adults we can add an extra bed for 40€/night (only one per room).
As not all rooms are fit for extra beds, please do mention it in your reservation.

To whom can I adress to send a job application ?

Please send your applications by email : recrut.etoile@lemeridien.com
Are pets allowed at Le Meridien Etoile?

We are pleased to welcome dogs up to 18 kilograms. An extra charge of EUR 25 per day will be added to the room rate. Please note that only one dog is allowed per room. A waiver must be signed at check-in
What type of internet access do you propose?
We propose three types of internet access adapted to your needs:
High Speed Internet Access in All Guest Rooms for €19 per day
Wireless High Speed Internet Access in All Guest Rooms for €19 per day
Wireless High Speed Internet Access in Public Areas for €20 per day
Can you help us organize an activity or city tour, book a transfer etc?

Our concierge will be delighted to assist you during your stay at the hotel. From organizing an activity or a transfer, to booking your favorite restaurant. For any enquiry : guest.etoile@lemeridien.com