SUMMER HOURS OF OPERATION
The Bar Longitude is open from 8.30 am until 5 pm from July 31, 2017 until August 25, 2017.
Bar Longitude, which opens onto the lobby, highlights the café culture that is so dear to Le Méridien hotels, as part of an international partnership with the Illy brand. An impressive espresso machine stands tall behind the bar, inspiring thoughts of the myriad coffee and coffee-based beverages on offer. Open from 7:00 am to 5:00 pm, the café also tempts guests with its sweet and savory snacks to enjoy on site or packaged to go.
Driven by this relaxed ambiance that lends itself to interaction and creativity, the Hub is an unsuspected spot to come sample foods that are just as original as the space! Here are four new delectable treats dreamed up by the pastry team :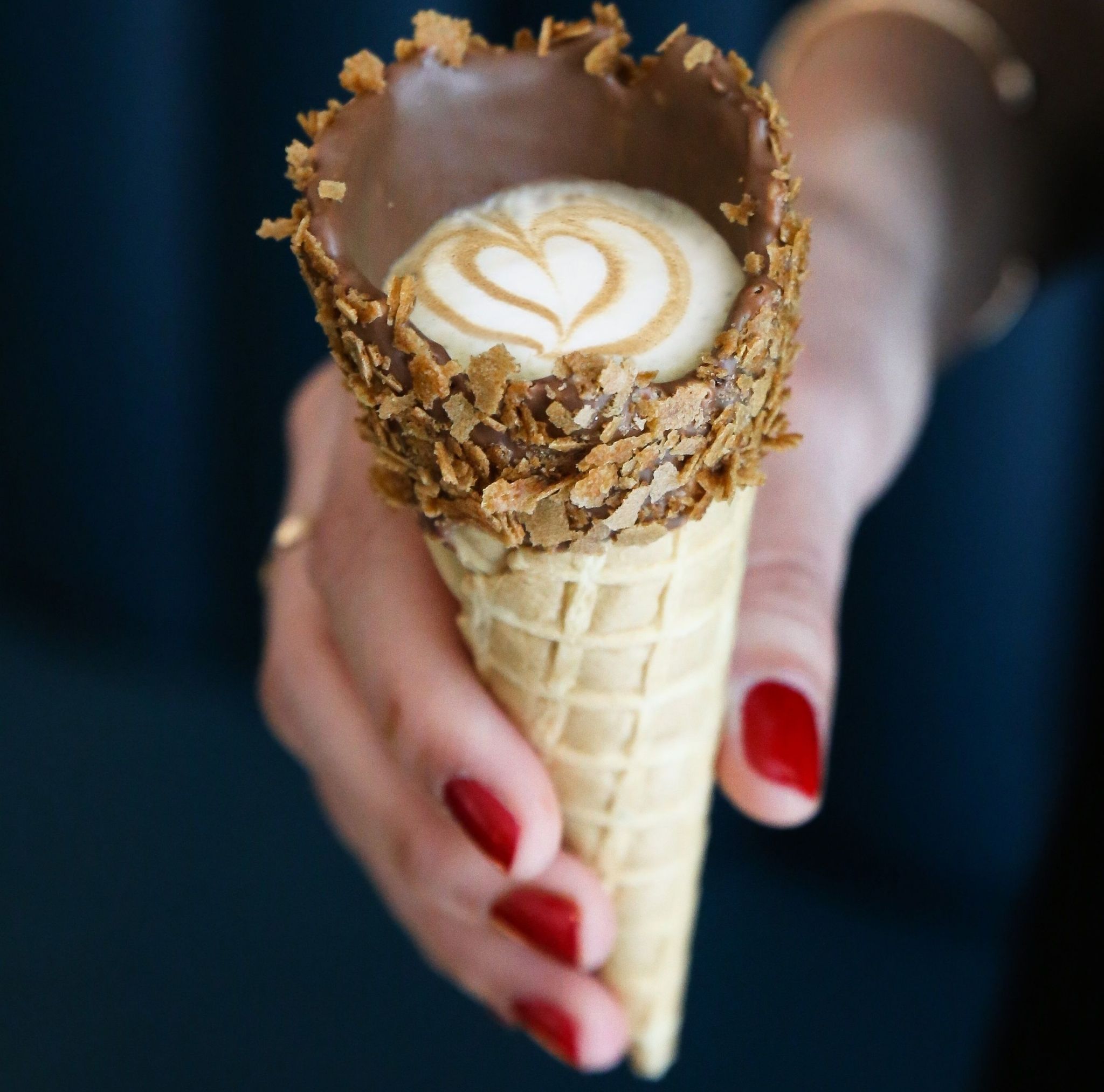 Coffee in a cone
Here it's already summer, but there is no ice cream in your cone...it's coffee! Customize your cone to suit your mood with cookie crumbles or sugary sprinkles.
€6 each
Macaronut
Inspired by the hybrid pastry trend, this is the result of crossing a macaron with a doughnut: the macaronut
€6 each
Cookie's cup
A shot of milk chased with a chocolate chip cookie bite.
€2 each
€6 with an espresso
Cookie's pie
A fruit tart with a crust that's a cookie!
€6,5 each